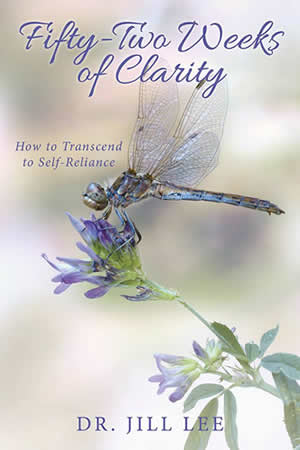 Each week of the next fifty-two weeks is a chance for you to clear away toxic emotions while allowing you to discover and make room for your "Zen"…or your "Happy Place."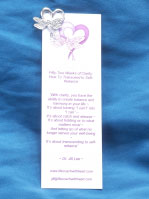 As an expression of my appreciation,
you will receive this special gift with each book ordered:  My custom bookmark, and a custom lead-free pewter pendant, that can be worn on a chain, replicating my logo.
Thank you for your purchase ~
By Dr. Jill Lee
$19.95
Book Summary
Each chapter in this book is an insight to help you gain clarity. It's an opportunity to take each challenge, see it through a different lens and gain a diverse perspective; that which serves your well-being. You will begin to use your personal power to see and think "beyond the obvious."
You may even find that you are bargaining with yourself, or asking "What am I willing to give up for growth and change? How difficult can it be? What do I have to gain?" When you stop, ponder and ask such questions of yourself, you may be very pleasantly surprised with your answers. This is when you begin to take responsibility for the life choices you make, and discover that these choices made today will affect how you live your life tomorrow.
When you change your thinking patterns, and how you look at life, you then change the way you live it. And it's through this diversity that you learn and grow. You can use each life experience to enhance your own reality, bringing balance to your mind, body, soul and spirit. Each shift that you encounter will bring about new beginnings, new experiences, and new opportunities.
Each week of the next fifty-two weeks is a chance for you to clear away toxic emotions while allowing you to discover and make room for your "Zen"…or your "Happy Place." You are freeing up your "inner mind space" and clearing away anything that may be blocking, crowding, or clouding your vision. It's an opportunity for you to live your best life while letting life touch you in the most beautiful ways.
Your life can be a beautiful journey when you have clarity.